Punta Gorda Rental Cars
Explore even more in Punta Gorda with a rental car in Florida booked with USA Rental Cars. Tourists can improvise and check out new attractions they may not have been aware of with a rental vehicle in Punta Gorda. How frequently have you stumbled on a new restaurant or landmark after you get to a brand new place? Don't put off booking, USA Rental Cars gives you the lowest rates from our dependable car rental suppliers. Arrange now to lock in a great reduced rate for your Punta Gorda rental car.
Review Prices with our Car Rental Suppliers in Punta Gorda
Tourists researching rates won't have any trouble recognizing our rental suppliers. We have been working together with Avis and more for decades. Using the booking form, you can see all your rental choices next to each other to find the best rate. In Punta Gorda, and many cities in Florida, you'll find multiple pick-up locations to help you pick the best one for your agenda at the lowest price on the internet. Call USA Rental Cars at 888-223-5555 with any questions you might have about the rental process or to book using one of our booking agents.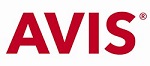 Avis Car Rentals
Selecting the Best Pick-up Location in Punta Gorda
Rental car prices in Punta Gorda are constantly changing. Reserving over the holidays or peak travel season will lead to higher rental rates. Will it cost more to pick-up at widely used rental locations like airports? Most airports throughout the United States will charge an added fee referred to as a "convenience fee". With a large percentage of car rentals booked by travelers, the most popular location to pick-up a rental car is right at the airport upon arrival. The benefit and demand at airport terminals across the US are the biggest contributors to higher rental rates when compared to other rental pick-up locations off-site or downtown. When you've got flexibility with your travel plans you may be able to save a few dollars by reserving at a smaller rental office in downtown Punta Gorda.
Save Money with USA Rental Cars in Punta Gorda
Our exclusive partnership with our suppliers allow us to offer the most affordable rental prices in Punta Gorda. With our booking form, you'll see the exact price you will pay for your rental car. You don't need to stress about surprise charges at the counter or additional reservation fees. Manage your booking on the web and enjoy free cancellations on most bookings up to 48 hours before pick-up. Relax knowing our customer service team is available around the clock at 888-223-5555 to address any problems that may pop up. Begin arranging your trip with USA Rental Cars today.