Hawaii Rental Cars
Hawaii offers travelers a truly unique experience making it one of the more popular states in the US to visit. Hawaii is made up of 8 large islands, each providing visitors with ample opportunities to get out and explore the tropical islands. Home to a number of dormant volcanoes, face your fears and hike down into the earth's crust. The easiest way to travel around each island is with a rental car booked through USA Rental Cars. We guarantee the lowest rates from our trusted suppliers and work to provide our customers with rates found nowhere else on the web.
Take the next step in planning your trip to Hawaii and your transportation with USA Rental Cars. Our live-customer support team is located in the great state of Maine and we're here 24 hours a day 7 days a week. No matter what time it is in Hawaii, we're here to support you. Use the search form to compare rates to find the best deal on your car rental in Hawaii.
See More of Hawaii with a Rental Car
The Islands of Hawaii are popular destinations for tourists from the US as well as international travelers. These tropical islands offer a tranquil environment ideal for travelers looking to relax and enjoy the beauty found across all the major islands of Hawaii. Pick-up your rental car when you land at the airport or compare rates with other downtown office locations. No matter what island you choose to visit, find a great low rate on a rental car with USA Rental Cars.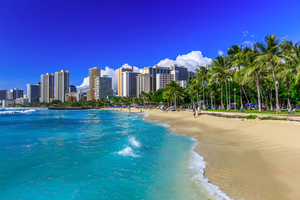 Visit Honolulu
- Oahu is home to Hawaii's biggest and most populous city, Honolulu. One of the most popular locations in Hawaii to visit, Honolulu is home to a number of attractions and sites to see. Diamond Head volcano is a dormant volcano home to numerous hiking trails. Visit the Pearl Harbor Aviation museum to learn more about one of the most historic battles in our history. Pick-up a rental car in Honolulu and explore the island of Oahu.
Book a rental car at Honolulu Airport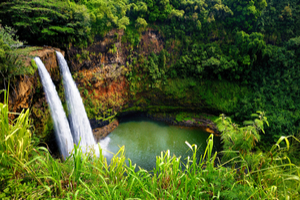 Visit Lihue
- Kauai is the oldest island part of the Hawaii chain of islands. Lihue is the second largest town on the island and renowned for its natural beauty. An excellent island to hike and camp, explore the Kokee State Park of visit the Waimea Canyon, sometimes referred to as the "Grand Canyon of the Pacific", and take in some of the most remote and beautiful hikes you'll encounter. De-stress with a visit to the Limahuli Garden. USA Rental Cars can help you see all of this and more.
Book a rental car at the Lihue Airport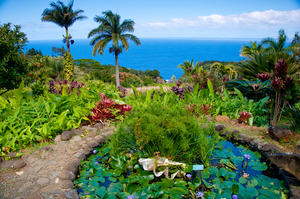 Visit Maui
- Maui is the second largest island in the chain of Hawaiian islands. In addition to being home to some of the best beaches in the world, Maui also provides some of the best whale watching opportunities. Explore inland and visit Maui's highest peak in the Haleakala National Park. Pick-up your rental car and cruise down the Hana Highway to enjoy some of the most stunning scenery across the islands of Hawaii.
Book a rental car at the airport in Maui
Car Rental Suppliers We Work With in Hawaii
USA Rental Cars works with a number of popular rental car suppliers in Hawaii. Use our search form at the top of the page to compare car rental pricing from these suppliers and more.