Florida Rental Cars
Take the next step in planning your trip to Florida and book a rental with USA Rental Cars today! Compare car rental rates from some of the most reliable and well-known suppliers who rent vehicles in Florida. USA Rental Cars works with our providers to offer exclusive rates not found anywhere else on the web. Guarantee yourself the lowest rate on your rental car by booking today!
USA Rental Cars offers great rates on rental cars in Florida. With multiple pick-up and drop off locations across the state, finding a rental car to fit your itinerary is easy. Compare rates at popular airports or downtown locations all in one place. Enjoy discounted rates on car rental insurance and other add-ons from USA Rental Cars.
Explore more of Florida in a Rental Car
Florida is one of the most popular vacation destinations for domestic and international travelers. Florida's climate and attractions make it a hot spot year round for families and couples looking to get away. Learn more about some of the most popular cities in Florida below.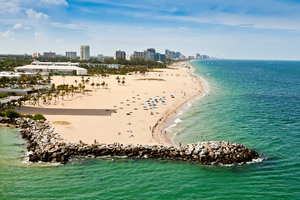 Visit Fort Lauderdale
- Fort Lauderdale is a popular vacation destination offering travelers a variety of attractions and events for all ages. Las Olas Boulevard offers an upscale shopping and dining experience or take the kids to the Museum of Discovery and Science. Visit Hugh Taylor Birch State Park to hike, fish and explore this diverse habitat for wildlife.
Book a Rental Car at the Fort Lauderdale Airport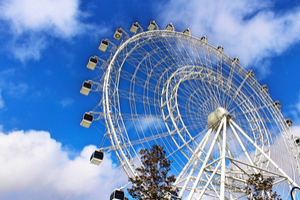 Visit Orlando
- With so much to see and do in Orlando, a rental car is a no-brainer. Pick-up your rental car at the Orlando Airport or one of our many downtown office locations. Orlando is home to Walt Disney World, Universal Studios, Magic Kingdom, Epcot, Sea World, the Space Center and so much more! Good luck seeing them all!
Book a Rental Car at the Orlando Airport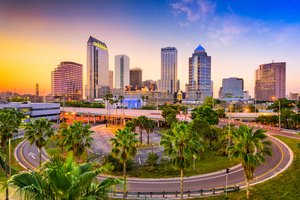 Visit Tampa
- Book a rental car at Tampa's International Airport and start your Florida adventure. Tampa is home to over 150 parks and beaches including the popular Busch Gardens. Looking for more family activities? Tampa is home to the Florida Aquarium and several professional sports teams to provide a full day of fun.
Book a Rental Car at the Tampa International Airport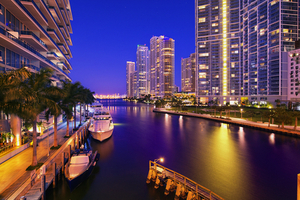 Visit Miami
- Pick-up your rental car at Miami's International Airport and start your journey exploring this culturally diverse city. See some of the best examples of Art Deco architecture as your cruise down Ocean or Collins Avenue. Enjoy access to some of the greatest beaches found in the USA and take your rental car to other popular cities in Florida.
Book a Rental Car at the Miami Airport
Car Rental Suppliers We Work With in Florida
USA Rental Cars works with a number of popular rental suppliers in Florida. Use our search form at the top of the page to compare car rental pricing from these suppliers and more.