Texas Rental Cars
Start checking quotes in Texas to find a great deal for your next car rental with USA Rental Cars. We work with the highest-rated car rental suppliers in Texas, and now you can check prices side by side on our site. Renters can get airport and rail station pick-up options and a wide variety of additional office locations in popular cities like Dallas, Houston, and Austin. Considering a one-way auto rental? You could pick up in Houston and drop off in Dallas, or even go to Louisiana.
By having a car rental in Texas, there's nothing off-limits. With so much to see and do, you'll be happy you're in charge of your agenda and allow for some spontaneity. From economy to full-size SUVs and vans, we've got the optimal automobile for all of your desires. Reserve and save on your vehicle with USA Rental Cars today.
Rental Car Suppliers we Work with in Texas
We partner with auto rental providers in all 50 states in America. You can get rates at every major airport giving the most convenient pick-up and drop-off options no matter what your vacation destination is. Uncover excellent low rates in Texas from these suppliers plus more, start comparing now.
| | | |
| --- | --- | --- |
| Avis Car Rentals | Budget Rent a Car | Sixt Rent a Car |
See More of Texas with a Rental Car
Due to its size and geological features, such as the Balcones Fault, Texas contains diverse landscapes common to the southern and southwestern regions of the US. Although Texas is popularly associated with the deserts of the southwestern United States, less than 10 percent of Texas' land area is desert. Most of the population centers are in former grasslands, grasslands, forests, and the coast. Traveling east to west, you can see terrain ranging from coastal swamps and pine forests to rolling plains and rugged hills, and finally, the desert and mountains of Big Bend.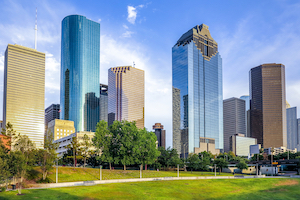 Visit Houston
- Nicknamed the "Bayou City," "Space City," "H City," and "the 713", Houston has grown into a global city with strengths in culture, medicine, and research. The city has a population of diverse ethnic and religious backgrounds and a large and growing international community. Houston is the most diverse metropolitan area in Texas and has been described as the most racially and ethnically diverse major metropolis in the US It is home to many cultural institutions and exhibits, attracting more than 7 million visitors annually. To the Museum District. The Museum District is home to nineteen museums, galleries, and community spaces. Houston has an active visual and performing arts scene in the Theater District and offers year-round resident companies in major performing arts.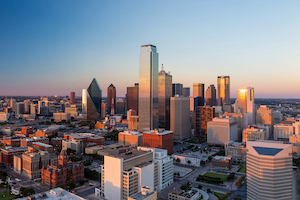 Visit Dallas
- The dominant sectors of its diverse economy include defense, financial services, information technology, telecommunications, and transportation. Dallas is home to ten Fortune 500 companies within the city limits. The Dallas-Fort Worth metropolitan area is home to twenty-three other Fortune 500 companies, including American Airlines (Fort Worth) and ExxonMobil (Irving). More than 41 colleges and universities are located within its metropolitan area, which is the largest part of any metropolitan area in Texas. The city has a wide variety of ethnic and religious backgrounds and one of the largest LGBT communities in the US. WalletHub named Dallas the fifth most diverse city in the US in 2018.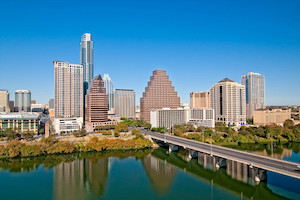 Visit Austin
- Austin is the capital city of the US state of Texas and the seat and largest city of Travis County, with portions extending into Hays and Williamson counties. On December 27, 1839, it was the eleventh most populous city in the United States, the fourth most populous city in Texas, and the second-most populous state capital city (after Phoenix, Arizona). It was also the fastest-growing large city in the United States in 2015 and 2016. It is the capital of the southernmost state of the contiguous United States and is considered a "Beta" global city as classified by the Globalization and World Cities Research Network.