Alaska Rental Cars
Start researching rates in Alaska to get a good deal for your upcoming rental with us. We work together with the top auto rental providers in Alaska and now you can review quotes side-by-side, on our site. Travelers will find airport and rail station pick-up selections as well as a wide variety of additional office locations in popular cities like Anchorage, Juneau and Fairbanks. Thinking about a one-way rental car? You can easily pick-up in Anchorage and drop off in Fairbanks, or even go to Washington State.
With a car rental in Alaska, little is off-limits. With so much to explore and do, you'll be happy you are in charge of your schedule and allow for some spontaneity. From economy to full-size SUVs and vans, we've got the perfect automobile for all of your needs. Reserve and save on your car with USA Rental Cars today.
Rental Car Suppliers we Work with in Alaska
We work together with auto rental companies in all 50 states in the USA. Regardless if you are getting ready for a flight, arriving by train, or just searching for a rental for a road trip, we have a hassle-free pick-up location for you. Find greatly reduced rates in Alaska from all of these companies plus more; get started comparing today.
| | | |
| --- | --- | --- |
| Avis Car Rentals | Budget Rent a Car | Sixt Rent a Car |
See More of Alaska with a Rental Car
Alaska offers an excellent tourist offer, given its orography, its coasts and the many rivers that cross it. This wealth is being affected by the greenhouse effect and the extraction of oil and minerals. Many music and theater festivals are held in Alaska, many of them organized by the Alaska Council for the Humanities. These festivals promote the performance of local stories and traditions, such as the play titled Cry of the Wild Man, the Russian-born dances of Sitka, or the music of the Yukon Valley violinists.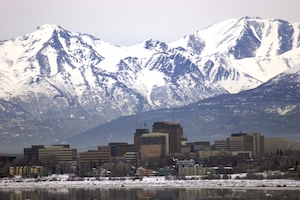 Visit Anchorage
- Anchorage is a consolidated city-county located in the south-central part of the state of Alaska, United States. It is the northernmost city in the country with a population of over 100,000 people, and the largest community in North America located above the 60th parallel. With 291,826 residents in 2010 (and 380,821 residents in its metropolitan area, the which combines Anchorage and the adjoining Matanuska – Susitna Borough) becomes the most populous city in Alaska and constitutes 40% of the state's total population.

Book a Rental Car at ANC Airport

Visit Fairbanks
- Fairbanks is a city located in Alaska, United States. According to the 2007 census, the city's population was 34,540 and the total population of Fairbanks and the surrounding area is 97,484. Fairbanks is the largest city in Interior Alaska and the second largest city in the state, after Anchorage. It is home to the University of Alaska Fairbanks, the oldest in the state.

Book a Rental Car at FAI Airport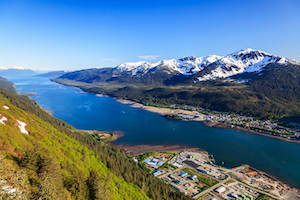 Visit Juneau
- The Juneau area is larger than Rhode Island and Delaware alone and almost as large as the two states combined. Between the months of May and September, the daily population of the city can increase by approximately 6,000 people due to cruise ship visits. Still, Fairbanks is the second largest metropolitan area in the state, with more than 97,000 residents. Juneau is named for the gold digger Joe Juneau, although he was for a time called Rockwell and later Harrisburg (in honor of Richard Harris, Juneau's companion).

Book a Rental Car at JNU Airport