Oklahoma Rental Cars
Start researching rates in Oklahoma to find a fantastic deal for your upcoming rental with USA Rental Cars. We work with the highest-rated auto rental providers in Oklahoma, and now you can check prices side by side on our site. Renters will see airport and rail station pick-up options and a wide variety of additional office locations in top cities like Oklahoma City, Norman, and Tulsa. Thinking about a one-way rental car? You can pick up in Oklahoma City and drop off in Norman, or even drive to the state of Texas.
With a car rental in Oklahoma, little is off-limits. With so much to explore and do, you'll be glad you are in control of your agenda and allow for some improvisation. From compact to full-size sport-utility vehicles and passenger vans, we've got the ideal vehicle for all your necessities. Reserve and save money on your car with USA Rental Cars today.
Rental Car Suppliers we Work with in Oklahoma
USA Rental Cars partners with car rental providers in each state in the United States. You will find rates at every major airport terminal providing the most convenient pick-up and drop-off options no matter what your desired destination is. Use the search form at the top of the page to discover low rates on rentals in Oklahoma from these suppliers and more.
| | | |
| --- | --- | --- |
| Avis Car Rentals | Budget Rent a Car | Sixt Rent a Car |
See More of Oklahoma with a Rental Car
With ancient mountain ranges, prairies, plateaus, and eastern forests, most of Oklahoma is found in the Great Plains, Cross Timbers, and the US Interior Highlands, all regions prone to severe weather. Oklahoma sits at a confluence of three major American cultural regions and historically served as a cattle transport route, a destination for settlers from the south, and a government-sanctioned territory for Native Americans. Twenty-five Native American languages are spoken in Oklahoma.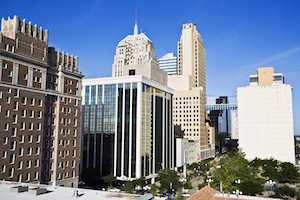 Visit Oklahoma City
- Oklahoma City has one of the largest livestock markets in the world. Oil, natural gas, petroleum products, and related industries are the largest sector in your economy. The city is in the middle of an active oil field, and oil rigs dot the capitol grounds. The federal government employs large numbers of workers at Tinker Air Force Base and the United States Department of Transportation's Mike Monroney Aeronautical Center (which houses offices of the Federal Aviation Administration and the Department of Enterprise Service Center of the Transportation, respectively).

Book a Rental Car at OKC Airport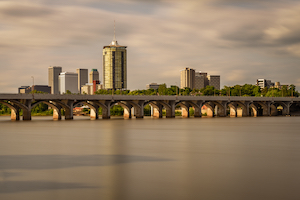 Visit Tulsa
- Historically, a robust energy sector powered Tulsa's economy; however, today, the city has diversified, and the leading sectors include finance, aviation, telecommunications, and technology. Two higher education institutions within the city have sports teams at the NCAA Division I level, Oral Roberts University and the University of Tulsa. For most of the 20th century, the city was nicknamed the "Oil Capital of the World" and played an important role as one of the most important centers of the American oil industry.

Book a Rental Car at TUL Airport

Visit Norman
- The National Weather Center (NWC), located in Norman, is home to a unique collection of university, state, federal, and private sector organizations working together to improve understanding of events related to Earth's atmosphere. Norman is located within Tornado Alley, a geographic region where tornado activity is widespread and intense. The Oklahoma City metropolitan area, including Norman, is the most tornado-prone in the world. The Storm Prediction Center (SPC), a branch of the National Oceanic and Atmospheric Administration (NOAA), is located in the NWC. SPC is forecasting outbreaks of storms and severe tornadoes across the country.