Puerto Rico Rental Cars
Take the next step in planning your trip to Puerto Rico and book a rental car with us today. We guarantee the best rates on rental cars from our trusted suppliers who offer rentals on the island. The island of Puerto Rico is about 110 miles long taking under three hours to get from one end of the island to the other. A rental car in Puerto Rico is the ideal way to explore this island allowing travelers access to every inlet or outlet they can find.
Puerto Rico is an unincorporated US territory in the Caribbean. Travelers looking for an outdoor adventure will be impressed with the number of mountains, waterfalls, and rainforests to explore. Visit San Juan and eat, drink and play along the hotel strip, find plenty of beach bars, night clubs, and casinos. Book with USA Rental Cars today and save on your transportation costs in Puerto Rico.
Explore More of Puerto Rico in a Rental Car
Puerto Rico is a growing tourist attraction for travelers in the US. Puerto Rico's climate and attractions make it a hot spot year round for families and couples looking to get away. Learn more about some of the most popular places to visit in Puerto Rico on your next trip.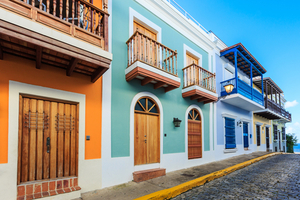 Visit San Juan - San Juan is the capital city of Puerto Rico and one of the most popular cities to visit and stay in when traveling to Puerto Rico. The Isla Verde resort strip has a number of bars, nightclubs, and casinos providing activities for visitors around the clock. Old San Juan is a unique area of the city, stroll along the cobblestone and find plenty of shops and restaurants to occupy your time. Take a tour at the Bacardi Rum factory.

Book a rental car at the San Juan Airport.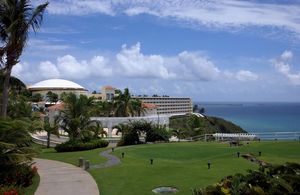 Visit Fajardo - Located along the eastern coast of the island, Fajardo is a coastal town home to some of the most beautiful views and beaches across the island. Las Cabezas de San Juan Nature Reserve is located in Fajardo and home to a bioluminescent lagoon offering bike, kayak and trolley tours. Go snorkeling out by the Cayo Icacos or spend the day at the Seven Seas Beach and relax on the white sand or swim in the turquoise water.

Book a rental car at the Fajardo Airport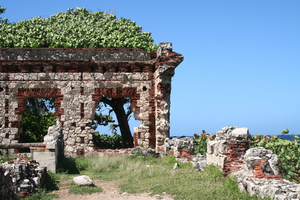 Visit Aguadilla - If you are looking to experience some of the best surf along the island, head to the northwestern side of Puerto Rico and visit Aguadilla. Home to one of the more popular beaches on the island, Crash Boat Beach, offers great waves to surf and stroll along the pier for a snack from one of the many food vendors. Find more things to do in Aguadilla including visiting the Museo de Arte de Aguadilla Y del Caribe or one of many golf courses.

Book a rental car at the Aguadilla Airport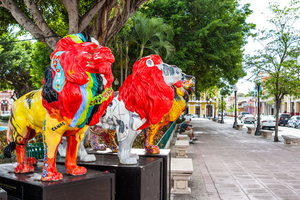 Visit Ponce - Ponce is one of the larger cities in Puerto Rico located along the southern coast of Puerto Rico. Ponce features an "Old Town" home to grand mansions featuring a unique Creole architecture style. Ponce is home to one of the largest museums in Puerto Rico, the Museo de Arte de Ponce. Looking for a nice night out? Stroll along the Paseo Tablado la Gauncha boardwalk and find a number of great bars and restaurants.

Book a rental car at the Ponce Airport
Car Rental Suppliers We Work With in Puerto Rico
USA Rental Cars has been working with a trusted group of suppliers in Puerto Rico for decades. We work with well-known and trusted suppliers to provide a smooth rental experience for our customers. Use the search field above to compare rates on a variety of cars and suppliers we work with in Puerto Rico.