Arizona Rental Cars
Start checking rates in Arizona to get a fantastic deal for your upcoming rental with us. We partner with the best car rental companies in Arizona and now you can review quotes next to each other, on our site. Travelers will see airport and train station pick-up selections as well as a number of other office locations in top cities like Scottsdale, Phoenix and Sedona. Interested in a one-way rental car? You can easily pick-up in Phoenix and drop off in Sedona, or even go to Nevada.
With a car rental in Arizona, little is off-limits. With so much to explore and do, you'll be happy you are in charge of your schedule and allow for some spontaneity. From economy to full-size SUVs and vans, we've got the perfect automobile for all of your needs. Reserve and save on your car with USA Rental Cars today.
Rental Car Suppliers we Work with in Arizona
We work together with auto rental companies in all 50 states in the USA. Regardless if you are getting ready for a flight, arriving by train, or just searching for a rental for a road trip, we have a hassle-free pick-up location for you. Find greatly reduced rates in Arizona from all of these companies plus more; get started comparing today.
| | | |
| --- | --- | --- |
| Avis Car Rentals | Budget Rent a Car | Sixt Rent a Car |
See More of Arizona with a Rental Car
Arizona's nickname is "the Grand Canyon State," as the north of the state is home to one of the best-known natural tourist attractions in the United States and the world, the Grand Canyon. Another nickname for Arizona is "the Copper State", which is due to the fact that it has large deposits of copper, and was even the largest national producer of this mineral. To this day, copper mining is an important source of income for Arizona.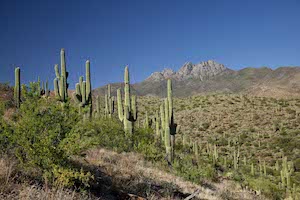 Visit Tucson
- The city rests within a valley of nearly 1,300 square kilometers, surrounded by five prominent mountain ranges, three with peaks that approach or exceed 2,700 meters in height. The urban panorama of the city of Tucson is characterized by the mountains that surround the city. Very close to the city is located the Sierra de Santa Catalina to the north, the Sierra del Rincón to the east and the Sierra de Tucson on the western side. A little further away is the Sierra de Santa Rita, which dominates the southern view of the city.

Book a Rental Car at TUS Airport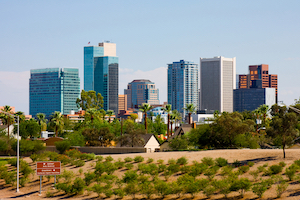 Visit Phoenix
- This city has been consolidating itself as a modern, growing and dynamic metropolis. At the moment Phoenix is experiencing a real estate boom when it comes to buildings of more than 91 m in height. This growth of the city is beginning to create great benefits for its inhabitants. Phoenix is a great place to visit for families and travelers of all kinds.
Visit Yuma
- Yuma is a city located in Yuma County, in the extreme southwest of the US state of Arizona. In the 2010 Census it had a population of 93,064 inhabitants. and a population density of 398 inhabitants / km². It is located very close to where the Gila River meets the Colorado River, very close to the border with
California
and Mexico. Yuma holds the world record for hours of sunshine per year: 4127.

Book a Rental Car at YUM Airport